Future of the Winnipeg Jets
By Trevor Sifton (

Jets) On Monday 24th July 2023 / 12:53pm
With the 2023 HSHL Draft behind us, we are now able to look at the future of the Winnipeg Jets franchise. After a spectacular season, the Jets were able to capture the Central Division title and sat second only to the Oilers in the Western Conference. The Jets managed to push deep into the playoffs, eventually losing to the Vegas Golden Knights, in the Western Conference Final, in seven games after being down 3-1 in the series.

The Jets were able to grab Ivan Miroshnichenko with the 29th overall pick in the draft. Miroshnichenko looks to play another year in Russia, where he will then hopefully sign with the Jets after next season and look to make the jump to North America.

The future looks bright for the club. It's expected the Reichel will play another season for the Manitoba Moose before likely taking over a middle 6 role for the Jets next season. The winger projects to be a top six winger, but with the depth and youth of the Jets at forward group, it will be a battle to secure himself within the top six. Ville Heinola is also expected to play another season for the Moose after the Jets signed Jeff Petry and Joel Edmundson to extensions. Heinola is expected to play on the top pair this season with Declan Chisholm and both are looking for their opportunity to make the jump to the Jets.

Joseph Woll is expected to be the starter for the Moose this season after the Jets signed Laurent Brossoit in free agency. Woll and Nico Daws are likely to split time 60/40 but it is still possible for Daws to leap ahead in the pecking order.

The remainder of the Jets top 10 prospects will continue to develop in the minors until they are ready to play for the Moose. The Jets faithful should be incredibly excited as they wait in anticipation for defenceman Brandt Clarke to crack the roster for the Jets, as it's expected he will turn into their future number one. McDonough, Lucius and Martino will continue to play for their respective clubs in the NCAA, with McDonough likely playing for the Moose next season.

1) Lukas Reichel
2) Brandt Clarke
3) Ville Heinola
4) Ivan Miroshnichenko
5) Joseph Woll
6) Aiden McDonough
7) Declan Chisholm
8) Nico Daws
9) Cruz Lucius
10) Ayrton Martino

New Comment
---
Jets Fly High To Start Season
By Trevor Sifton (

Jets) On Tuesday 15th November 2022 / 4:37pm
The Winnipeg Jets start were able to get a good start to their season, coming out the gate at 8-4-2. A lot of eyes were on the team after grossly underachieving last year despite the young and talented team. The Jets, led once again in scoring by Krill Kaprizov (20 points in 14 games), are currently sitting in second place in the Central Division.

The Jets were able to solidify their defence in the offseason by signing Jeff Petry to a 1 year, $7,000,000 deal and Joel Edmunsson to a 1 year, $3,640,000 deal.

The expectation is for the team to make the playoffs, and hopefully make a deep run. With rookies like Anton Lundell, who currently leads rookie scoring, and how youthful the team is, it's possible that the Jets could be competing in the playoffs for a number of years to come.

The future is certainly bright for this team. Hopefully they can continue their early season success into the rest of the season.
New Comment
---
2021-22 Season Preview
By Trevor Sifton (

Jets) On Wednesday 4th August 2021 / 3:42pm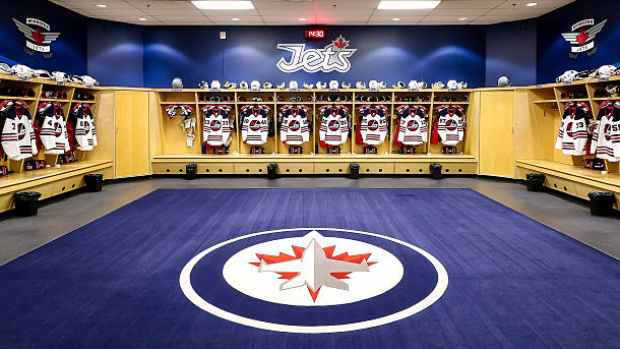 After a successful 2020-21 season that saw the Winnipeg Jets surprisingly clinch the playoffs, and not surprisingly swept by the Chicago Blackhawks, the focus turns to the 2021-22 season.

During their inaugural season, the Jets shipped off notable players like Captain Sidney Crosby, young winger Alex Debrincat, and defenseman Jonas Brodin but brought in players like Dylan Larkin and young phenom Nick Suzuki.

"Bringing in a fresh new 1-2 punch down the middle like Larkin and Suzuki was incredibly exciting for our organization. Young centermen are hard to come by and we were fortunate enough two bring in two of them this season" said the Jets GM.

The expected addition of KHL sensation Kirill Kaprizov will also bring some excitement to this team when he makes his debut next season. Kaprizov is expected to be on the top line with Larkin and either Andre Burakovsky or Finnish sniper Patrik Laine who is looking to have a bounce back season after having a slow start last year.

The Jets are also excited to have contributions on the back end, namely from Marrio Ferraro who is expected to play in the Jets top four. Tobias Bjornfot and Nikolai Knyzhov are also expected to play this season for the Jets.

With Darcy Kuemper locked up for three years, solidifying the back end for now, we expect the Jets to once again compete for a wild card spot in the Central division as this team continues to grow into a Stanley Cup competitor.

New Comment
---